Top Restaurants In Western Mass
Relaxed, sophisticated, ethnic, traditional American, drive-up, or sit-down. The options are endless. From the most casual to the most formal restaurant, there's something in Western Mass for every palate. This region is filled with creative chefs who serve up tasty dishes and enhance every dining experience with their culinary brilliance and farm-to-table ingredients. At Greater Springfield Convention & Visitors Bureau, we want to help you find the top restaurants in Western Mass for your next outing. Whether you're a visitor or a local, there's something for everyone.
Breweries
Beer lovers have it made in Western Mass, as many breweries are scattered around the area. Along with these craft breweries are pubs, tasting rooms, and scores of beer-related events. Most notably are Abandoned Building Brewery and Amherst Brewing.
Abandoned Building Brewery is a traditional microbrewery that specializes in hoppy ales and Belgian Abbey ales, while Amherst Brewing has been crafting fine ales and lagers since 1997. Both are great establishments to spend at while drinking with friends and family, and the beers will not disappoint.
White Lion Brewing Company has been brewing up handcrafted beers in Western Mass since 2014. Enjoy local favorites like the Winter Fruits Kettle Sour and Purrlicious IPA. They offer retail cans to go and home delivery so you can enjoy your favorite brew wherever you are.
Family Fun
Western Mass is alive with family restaurants that cater to every age. When you're taking the whole crew out for a bite to eat, Johnny's Roadside Diner is where it's at. With all your family favorites, from breakfast through to dinner and cocktails, everyone will have a good time in the fun atmosphere of this dining establishment.
White Hut is another fun restaurant the whole family will love. With a long list of menu items, you'll all be full and ready to take on the day after sitting down for a family breakfast. Their lunch and dinner menu items are also delectable, and their treat menu contains both ice cream cones and milkshakes!
If sushi is on your mind, try Sumo Japanese Steakhouse & Sushi Bar. They are open daily for lunch and dinner, and their professional hibachi chefs always combine artistic flair with a cuisine that will undoubtedly have you wanting more.
The Student Prince and The Fort has been a Western Mass landmark since 1935. The German-inspired menu features giant pretzels, popular German entreés such as schnitzel, and an extensive beer list. They're open for dine-in seating and take-out for you to enjoy a taste of Germany at home!
Head over to Max Tavern in Western Mass for modern American cuisine that is sure to delight your taste buds. Book a reservation for lunch or dinner, or enjoy a private dining experience catered by their team of experienced chefs. From oysters on the half shell to tender steaks to flourless chocolate cake, there's something for everyone.
For a contemporary twist on french and italian cuisine, The Federal in Western Mass offers fine dining appropriate for any occasion. Unique entreés are paired with handcrafted cocktails in an intimate and relaxed setting. Book your reservation or order online.
Banquet Halls & Reception Halls
Some of the best restaurants in Western Mass are the meeting venues. Storrowton Tavern & Carriage House is rich with history, providing the perfect backdrop to any special occasion. With over a dozen menus that cater to individual occasions, this is a great location for anything significant going on in your life.
30Boltwood is a great gathering place to sip cocktails by the fire and reminisce with old friends and new acquaintances alike. Chef Dino is well versed in celebrating all that is great about food, drink, and camaraderie.
Bakeries
Everyone loves baked goods. Whether your weakness is a box of donuts or a beautiful sugar cookie, Western Mass has you covered. Cookie Creatives by Jennifer offers custom cookies for all the important events in your life; online orders only. If your grandchild is getting married, order some cookies for the bridal shower. If your neighbor just graduated from college, order some cookies for the graduation party. They're not only delicious but incredibly artistic and beautiful as well.
When you stop by Sylvester's, you're walking into award-winning breakfast, lunch, and brunch every time. Enjoy homemade breads, muffins, and soups, and bask in the historic Sylvester Graham building while you're at it.
Head over to Mama Cakes for cupcakes made from scratch and baked fresh. This family-owned establishment has over 100 cake flavors to choose from and offers custom designed cakes for any occasion.
Planning Your Outing
At Greater Springfield Convention & Visitors Bureau, we have all the resources you need to plan your next outing. Whether you'll be out and about for breakfast, lunch, dinner, or all three, we're happy to help you put together an itinerary that includes some of the top restaurants in Western Mass. Start planning your outing today with the help of our travel planners.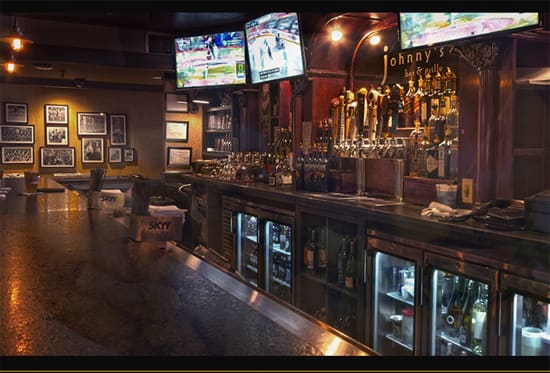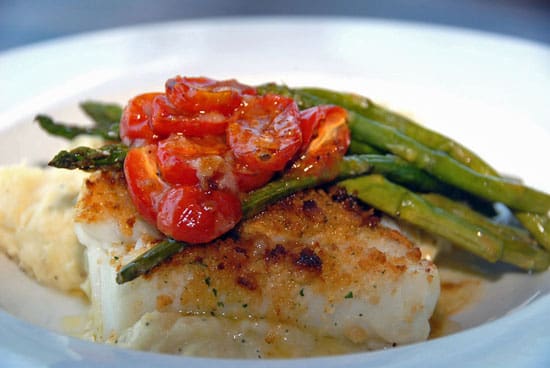 Best of Western Mass
Exclusive info and promotions sent directly to your inbox monthly.