About The Greater Springfield Convention & Visitors Bureau
The Greater Springfield Convention and Visitors Bureau will collaboratively lead promotion and development for Western Massachusetts as a compelling visitor destination to drive economic vitality and enhance quality of life in our communities.
The GSCVB is a 501c(6) non-profit membership-based destination marketing organization focused on growing tourism in Western Mass. The Bureau is governed by a Board of Directors representing the membership. The GSCVB promotes Western Mass as the epicenter of discovery – from the vibrant nightlife and culture of its urban cultural centers to the pure majesty of the region's lush outdoors. Western Mass has inspired innovation, adventure, creativity and pioneer spirit for centuries.
Administrative Offices: GSCVB 1441 Main Street Springfield, MA 01103
413-787-1548 fax 413-781-4607 [email protected]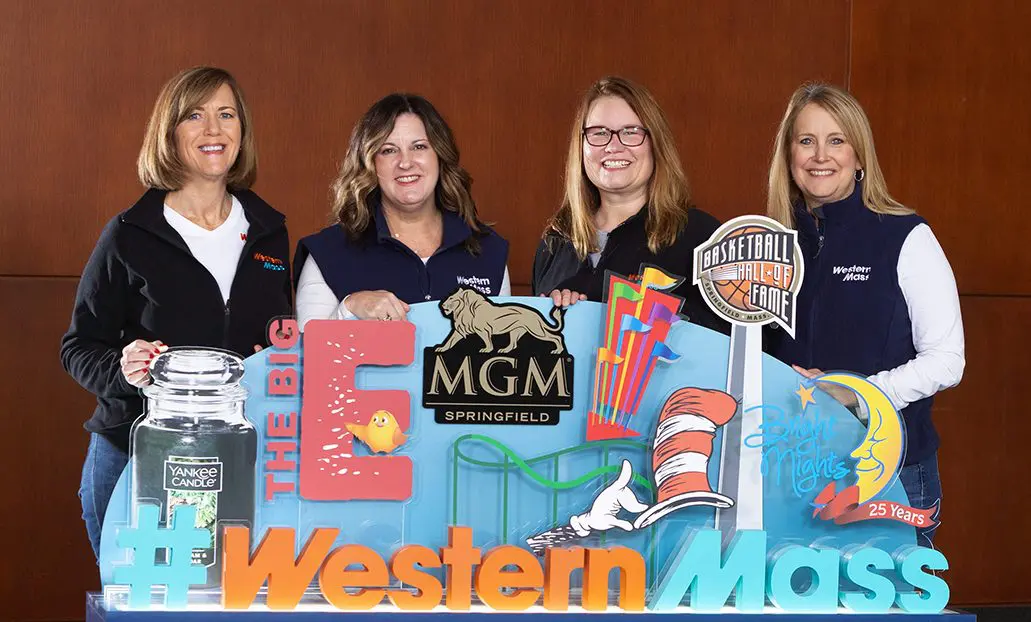 Board of Directors
Officers
CHAIR
VICE CHAIR
TREASURER
CLERK
COMPLIANCE OFFICER
Best of Western Mass
Exclusive info and promotions sent directly to your inbox monthly.