University Tours In Western Mass
At the Greater Springfield Convention & Visitors Bureau, we're committed to helping visitors and locals find the events and venues they need to have a great experience in our wonderful state. Our extensive list of restaurants, family fun activities, shopping centers, college visits, lodging, and outdoor adventures will help you put together an itinerary packed full of fun.
One of the highlights of Western Massachusetts is the enriching educational experience people can have. Folks come from all over the nation to attend some of our many higher educational institutions in the area. Whether you're local or from out of state, Greater Springfield Convention & Visitors Bureau welcomes you and encourages you to visit us for some campus tours.
Some Colleges and Universities You Should Check Out
Where you attend college isn't a decision that should be taken lightly. There are a lot of considerations, such as whether the college or university offers a program you'd like to pursue, how much it costs to attend, where it is located, and what type of student life the college or university offers. When you're on a campus tour, you can learn about all of these things. Some colleges and universities you should check out include:
Other colleges to note include Holyoke Community College, Mount Holyoke College, Bay Path University, and American International College.
More Things To Do
Western Mass is known for its many private schools, colleges, and universities, which enrich the lives of students and residents. While you're here for a student visit or just visiting your student, take advantage of the one-of-a-kind attractions, great dining, and seasonal events that make this region a great getaway. Some things you should consider are:
Six Flags New England – Just a 25-minute drive from WNE, Six Flags New England is a great activity to break up a week of college visits.
Basketball Hall of Fame – Only a 10-minute drive from American International College, the Naismith Memorial Basketball Hall of Fame serves as basketball's most complete library and resource center for all hoop lovers.
MGM Springfield – If you are up for the ultimate way to do what you love, check out the MGM Springfield. The casino has reopened at 25% capacity, and amenities also include a luxe steakhouse, four bars, and a simulated golf course.
Springfield Museums – With five world-class museums at one location, you can get your fill of culture and excitement just minutes away from both STCC and Springfield College.
Yankee Candle – Experience the magic of Yankee Candle, and view a wide array of scented candles and related accessories.
Fine Dining – Western Mass is also home to some of the best dining in the area, including 30Boltwood, Bistro 63, and Pasta E Basta, which is just a stone's throw from UMass Amherst.
Get Your Itinerary Built
As you can see, there are eateries, entertainment, and fun around every corner and near every college or university in Western Mass. Since graduation time can be an especially busy time in the region, we advise parents and families to check the college commencement schedule well in advance. We also recommend making lodging or other reservations well in advance of the school's commencement. Whether you're planning to solely visit college campus locations, or would like to expand your trip to include other adventures, Western Mass is where it's at. Get your itinerary built today with help from the experts here at Greater Springfield Convention & Visitors Bureau.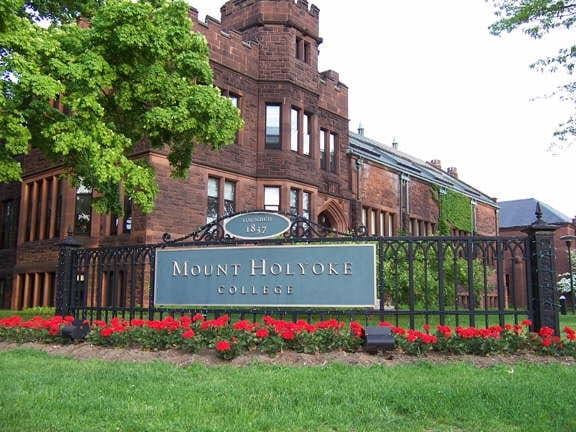 Best of Western Mass
Exclusive info and promotions sent directly to your inbox monthly.