Outdoor Adventure Activities & Events In Western Mass
Some people rave about sunsets over the desert, while others love the crash of a storm at the seaside. For those of us lucky enough to live in Western Mass, we've pretty partial to the peaceful calm of a spring day, or the beauty of a glorious profusion of fall foliage across a bluer-than-blue autumn sky.
Being part of the great outdoors is one of the things we love best about Western Mass. Our temperate climate during the spring, summer, and fall means there's plenty of time and sunshine to enjoy outdoor activities in Western Mass. And, during winter, it's equally nice to be here and cozy up inside or head out to enjoy a wide variety of winter sports and events.
Which adventures top our list of outdoor activities and events in Western Mass? While there's something available for everyone's personal tastes and preferences, our team shared a few of their most memorable favorites.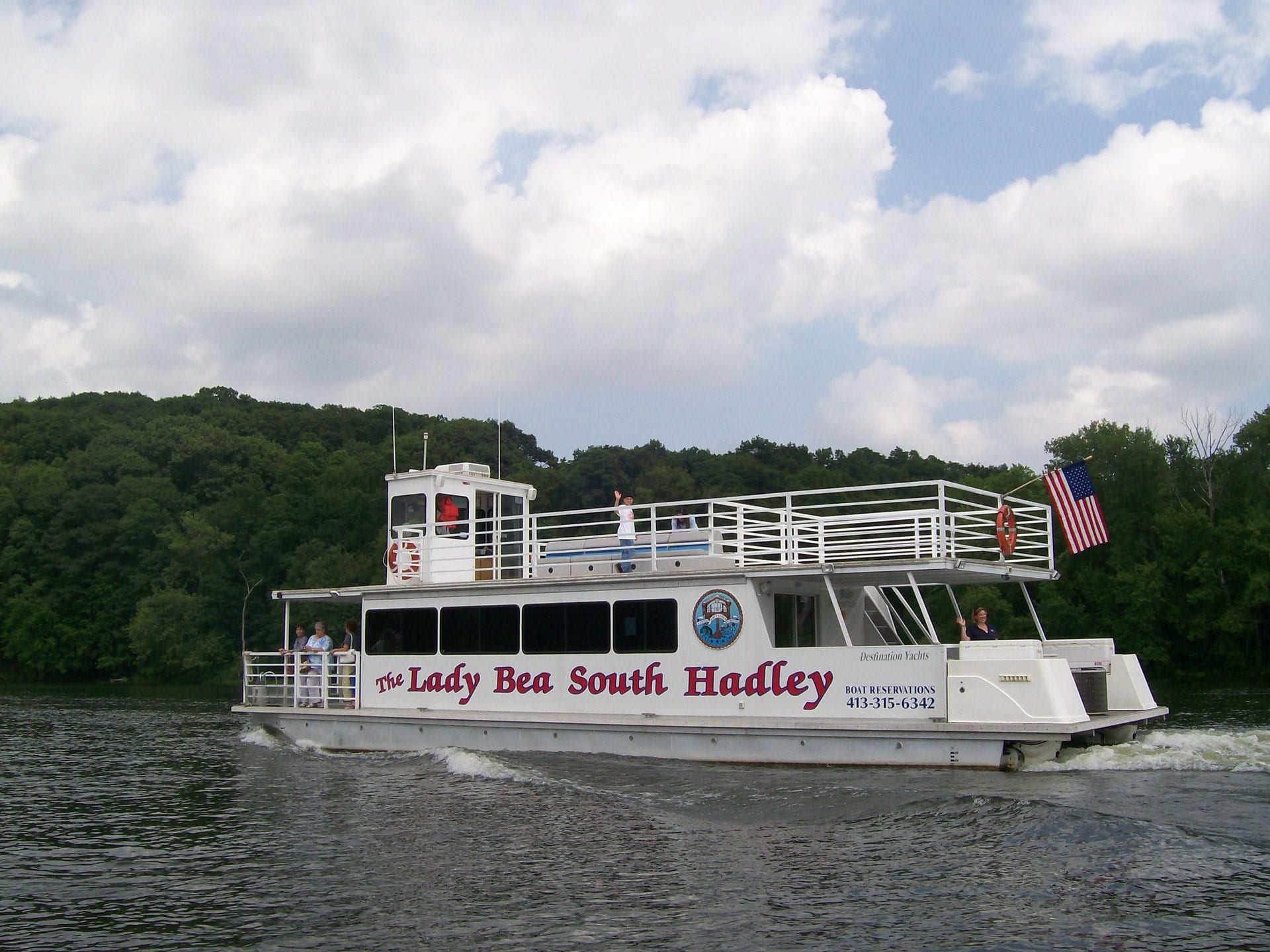 When it comes to wilderness exploration, whitewater rafting ranks high on our list of unique Western Mass outdoor activities. There's nothing like the surge of the rapids, or like the teamwork and camaraderie you'll build with your boating partners.
We love exploring the water in all shapes and forms actually, whether that means riding the rapids or taking a more leisurely cruise along the Connecticut River in the stately Lady Bea. This tour is delightful, and for those looking for an exceptionally enjoyable memory-making excursion, the Lady Bea can actually be rented to host your own event if you're planning a family reunion or other memory-making event in the area.
Looking for ways to keep your kids happy and well-entertained? Look no further than the two beautiful and educational zoos in our area: Forest Park and Zoo, and Lupa Zoo.
Lupa Zoo is home to dozens of unique animals, and has added fun features outdoors, including a train, an old-fashioned general store and blacksmith's shop, and a playground. Forest Park Zoo focuses deeply on conservation, caring for both our planet and for the animals that make our planet so special.
For older kids, there are plenty of ways to technically enjoy being outdoors, while still having a high level of interaction and hands-on activity. Two of our favorite spots to take kids – from toddlers to teens – are Six Flags New England (not sure when will open due to COVID-19) and Sonny's Place. Both have a special place in our hearts – one from the thrills and chills, and one from the good old-fashioned family fun.
Adults, we haven't forgotten about you. Western Massachusetts is home to luxuriant and pristine golf courses where you can drive, chip and putt away to your heart's content. Crumpin' Fox and The Ranch Golf Club both offer easily accessible courses where you can spend the day outside, enjoy the sun and maybe even earn some bragging rights after playing on these beautiful and challenging links.
Looking for a more adventurous outing? We think Berkshire East Mountain Resort and Zoar Outdoor should offer something everyone in your family will enjoy, from skiing to zipline canopy tours to the world's longest mountain coaster. It's a favorite spot for a vacation destination or a weekend getaway, with its well-appointed lodges and bungalows, as well as its on-site camping options.
And, if you're seeking a peaceful hike and a spot to commune with nature, Northfield Mountain Recreational Center is beautiful in all seasons. Cycling, boating, fishing, paddle sports, and more in the warmer months, coupled with cross-country skiing and snowshoeing in the winter – you'll never get bored!
When it comes to the great outdoors, Western Mass has an abundance of activities, explorations and adventures to offer. Whether you're looking to spend a few hours doing family bonding or dedicate a week to outdoor adventure, you can't go wrong in Western Massachusetts.
If you have questions about planning an outdoor excursion or about which locations are open for business during seasonal activities, contact us. Our team of experienced locals can help you plan the perfect outdoor adventure itinerary to make your visit to Western Mass a memorable one.
Best of Western Mass
Exclusive info and promotions sent directly to your inbox monthly.