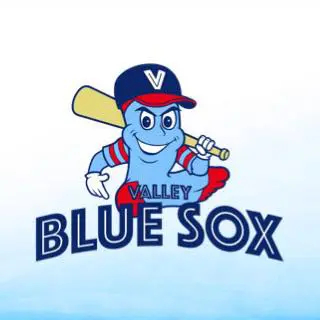 Valley Blue Sox vs Martha's Vineyard Sharks!
All Blue Sox home games will be played at Mackenzie Stadium in Holyoke, Massachusetts.  Monday – Saturday games will all start at 6:35 p.m., with Sunday games starting earlier.  The ballpark's gates open one hour before the scheduled start time. Weather can, and will affect game time. Be sure the check the Facebook page for latest updates on game starts.
Comprising 13 teams for the 2023 season, the league will once again operate with a three-division alignment. The Coastal Division will feature five teams (Martha's Vineyard, Mystic, Ocean State, North Shore & Newport), while the North Division (Keene, Vermont, Sanford, Upper Valley) and West Division (Bristol, Valley, North Adams, Danbury) will each include four teams.