Join us on December 13th or December 14th for a Holiday Murder Mystery Dinner!
December 13th is sold out – new date added for December 14th.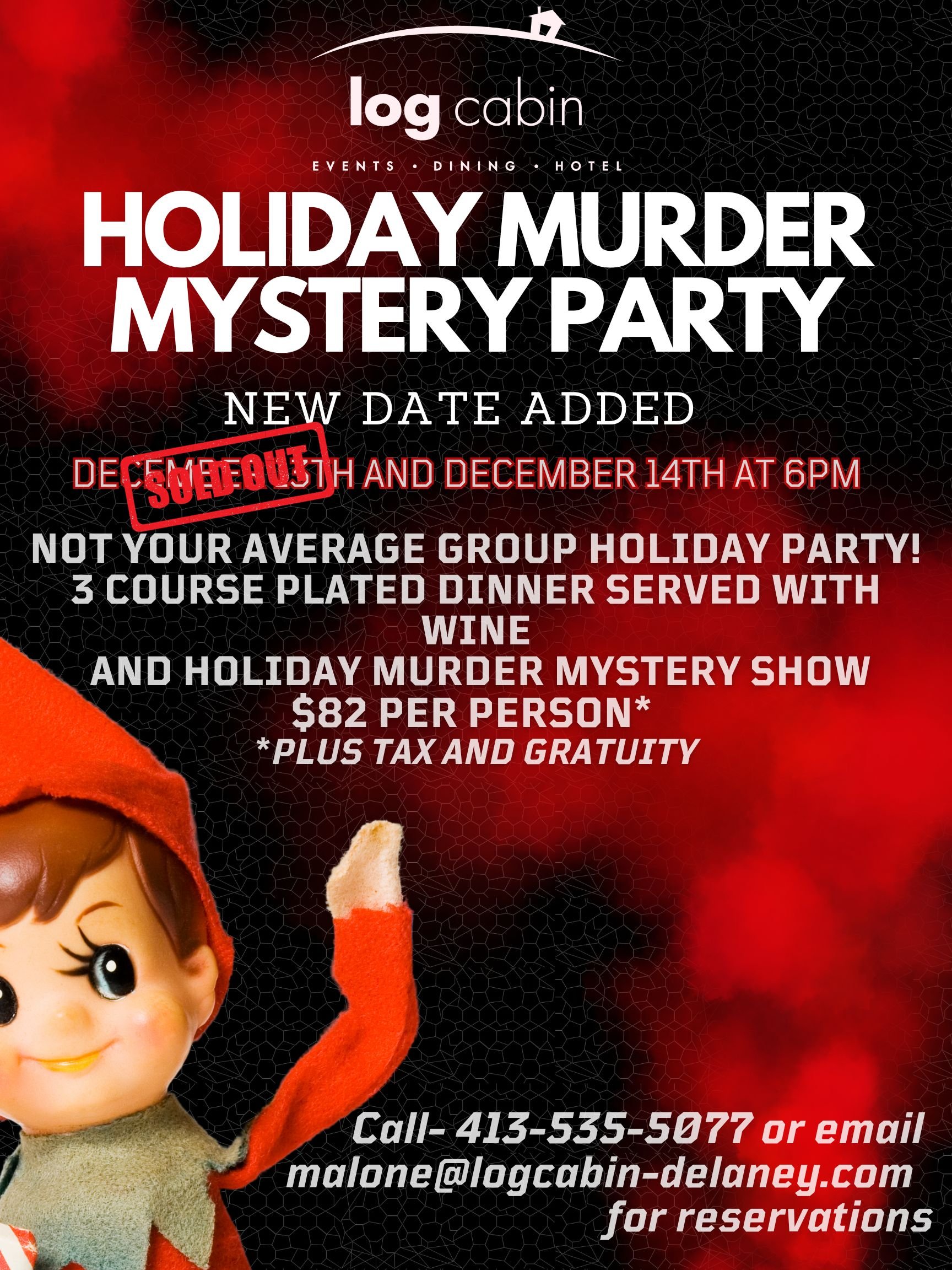 Menu
Traditional Caesar Salad
BEEF WELLINGTON NAPOLEON
8 oz Sliced Sirloin Deconstructed, Garlic Spinach, Mushroom Duxelles,
Madeira Wine, Puff Pastry
OR
Vegan Entree – Portobello Schnitzel with Roasted Root Vegetables &
Tomato Sauce (V/GF)
Salted Caramel Cheesecake, Coffee, Tea
Wine served with Dinner
We are here to make your Holiday meal planning a little easier!
It is our goal to make your holiday just a little merrier. With multiple package options including some yummy holiday beverage options you are sure to find something to please the entire family. Orders must be placed by Tuesday, December 19th at 5pm.