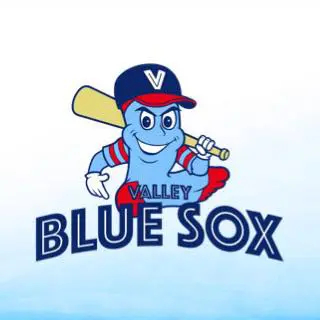 Valley Blue Sox vs Bristol Blues! Game 3 of 3.
The Valley Blue Sox fell to the Bristol Blues Tuesday night by a score of 5-0. With the quarterfinal playoff series tied at one game apiece, the teams will play a pivotal game three in a win-or-go-home scenario at Mackenzie Stadium on Wednesday night.
First pitch is scheduled for 6:30 p.m., and the team will offer free admission to all fans who attend the game.
After winning 6-5 in 13 innings in game one, the Blue Sox are excited to head back home to potentially advance to the semifinals of the New England Collegiate Baseball League. Fans are encouraged to come out to Mackenzie to support the team in its pursuit of a third championship title.
The Valley Blue Sox are the 2023 NECBL West Division Champions. In their final game of the regular season, the Blue Sox defeated the Keene Swamp Bats 8-7, to finish 23-18-2 on the season.