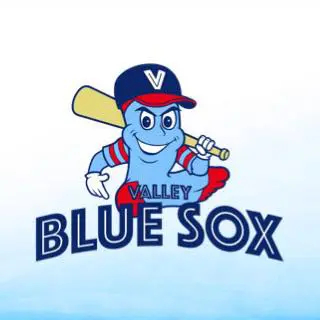 Valley Blue Sox vs Bristol Blues!
The Valley Blue Sox are the 2023 NECBL West Division Champions. In their final game of the regular season, the Blue Sox defeated the Keene Swamp Bats 8-7, to finish 23-18-2 on the season.
With the NECBL Playoffs beginning Monday night, the Blue Sox will remain at home to host their division rival Bristol Blues in the first game of a three game series. First pitched is scheduled for 6:35 P.M.
FREE admission!!
Comprising 13 teams for the 2023 season, the league will once again operate with a three-division alignment. The Coastal Division will feature five teams (Martha's Vineyard, Mystic, Ocean State, North Shore & Newport), while the North Division (Keene, Vermont, Sanford, Upper Valley) and West Division (Bristol, Valley, North Adams, Danbury) will each include four teams.