On July 4th, Star Spangled Springfield will be back in Riverfront Park.
The fireworks are displayed from the Memorial Bridge and can been seen for miles and the music can be heard on Mix 93.1FM.
Festivities will begin at 6pm. All eyes will be to the skies at 9:30pm as Fireworks by Grucci's launches pyrotechnics from the Memorial Bridge.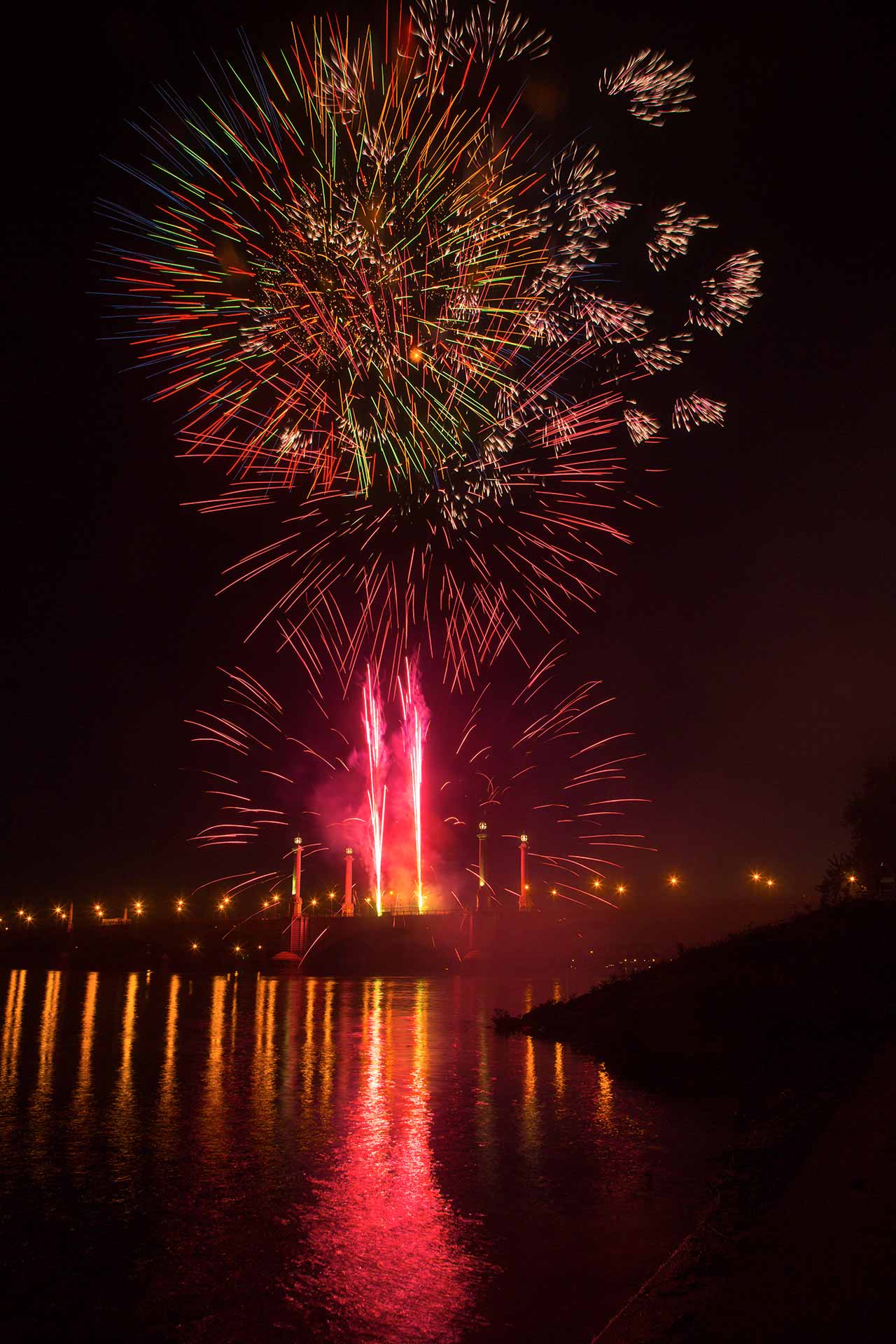 Since 1991, the Spirit of Springfield has been presenting Star Spanlged Springfield. Festivities were first held in Court Square.  It has included concerts by the Springfield Symphony Orchestra, the 215th Army Band of the Massachusetts Army National Guard, the U. S. Air Force Band of Liberty and several other local bands.