Holyoke Mall, The Easter Bunny!!
Event Navigation
Visit the Easter Bunny in Café Square on March 10th-31st! Photo packages are available.
Children with special needs and their families are invited to a private photo session with the Easter Bunny on March 11th from 9am-11am in Café Square.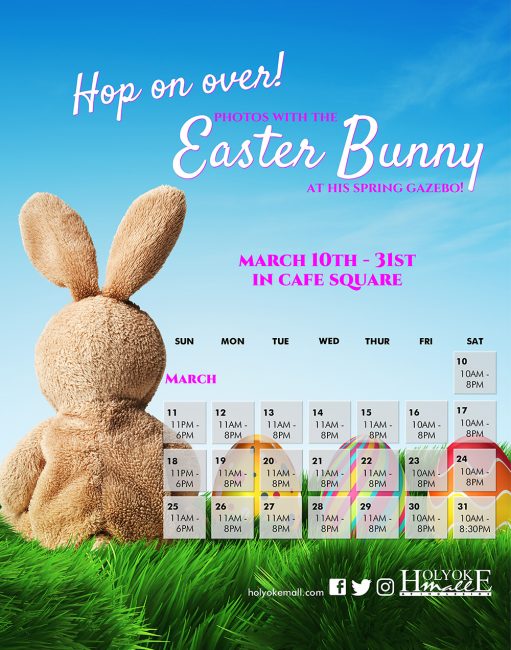 Holyoke Mall will be closed on Sunday, April 1st in observance of Easter. Department store and restaurant hours may vary.