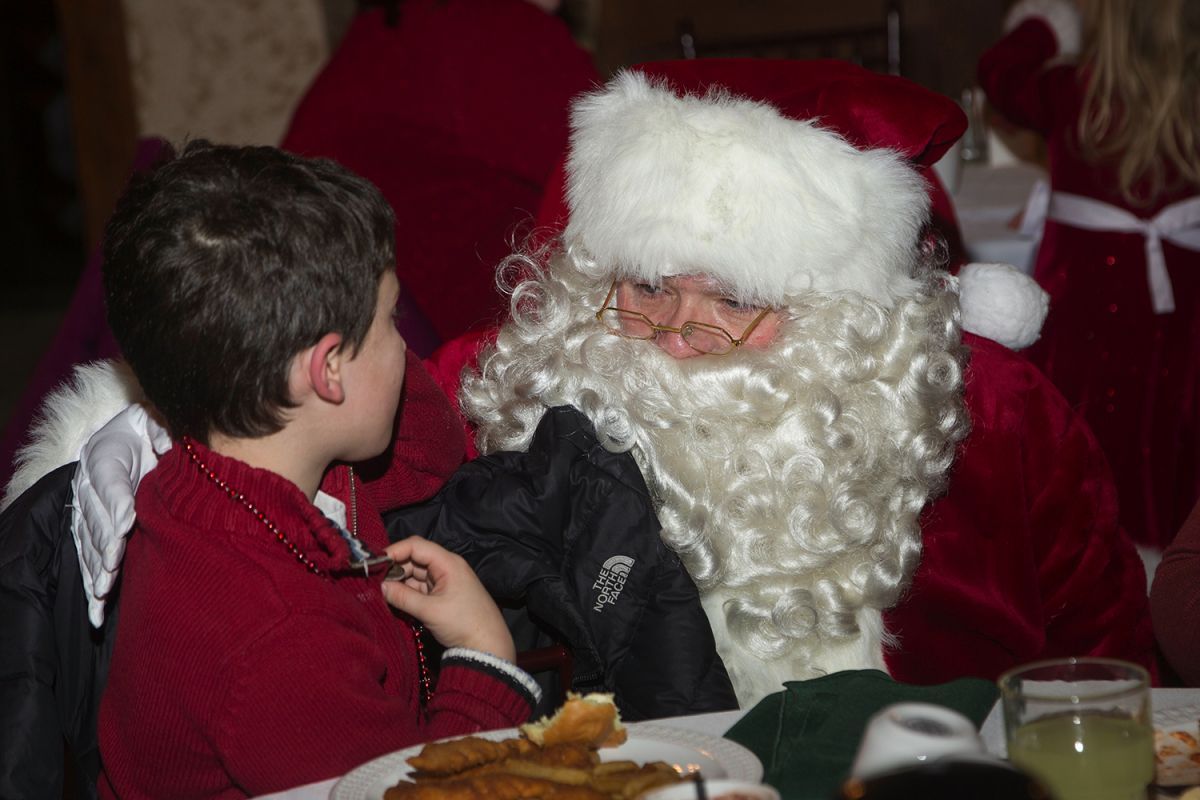 Visitors can dine with Santa as a part of their Bright Nights at Forest Park experience. He will be at the Barney Carriage House in Forest Park on December 3rd, 8th & 10th. He will have a special gift for every child.
Seatings start at 5:30pm. The menu is scrumptious and kid-friendly with mac and cheese, chicken tenders, vegetarian lasagna, and Christmas cookies and brownies for dessert. Tickets are $25, $15 for children under 12, and free for toddlers under two years old.
Reservations are now being accepted online at brightnights.org or by calling the Spirit of Springfield at 413-733-3800. It is a great way to treat the true believers with a magical experience that allows them to be up close to the big man in the red suit.
The first seating is at 5:30pm and the last is at 7pm.
Bright Nights Named Best of the Best
Bright Nights at Forest Park, the Northeast's premier holiday lighting event, has been named to the American Bus Association's "Best of the Best" for 2022. The list includes attractions and events from throughout the United States and Canada. Bright Nights is the only holiday lighting event chosen for the distinction.
Bright Nights at Forest Park is featured in the Festival and Events category along side Eastern States Exhibition, Home of the Big E, Philadelphia Flower Show, and the Quilt Gardens Along the Heritage Trail in Elkhart, Indiana.
Since 1995, Bright Nights has been a unique public/private collaboration between the City of Springfield's Department of Parks, Buildings & Recreation Management and the Spirit of Springfield, a private non-profit organization. Together they have welcomed more than 6 million visitors. It has been calculated that if every bus that had visited were lined bumper to bumper, they would go from Springfield to Cape Cod. The cars would go as far as California.