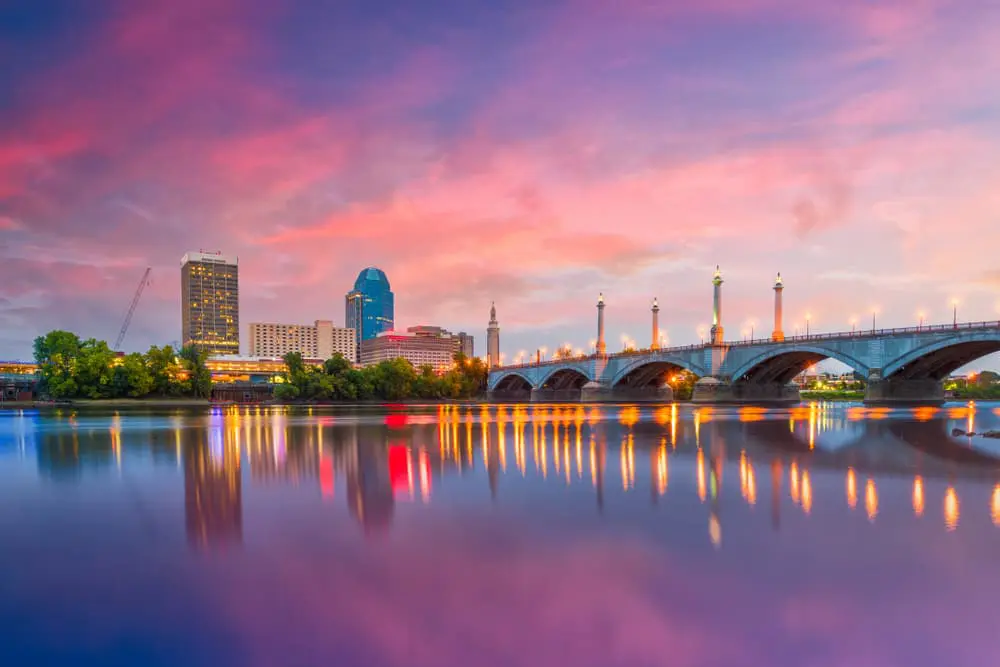 To truly come to love and enjoy Western Massachusetts, you'll want to learn about all that we have to offer. For example:
Western Massachusetts is home to some of the best restaurants in the state, many with locally sourced menus.
Western Springfield and the surrounding areas contain several outdoor activities your family can safely enjoy.
We're turning a corner when it comes to everything that has occurred over the last year, and that means it's time to get out and enjoy the great state of Massachusetts. There are plenty of things to do in West Springfield that are both fun and safe. Whether you're in the mood for quality entertainment, good food, or some time in nature, we have a long list of things you can check out.
5 Top Things to Do in West Springfield
1. Bnapoli Italian
When you want a fresh dining experience, Bnapoli Italian is where it's at. With a locally sourced menu, they do their best to provide a boost to the economy by purchasing from farms in Western Massachusetts and ocean-fresh sources at the bay. We realize you expect great wine when dining Italian, and that's why we recommend Bnapoli Italian with their selection of more than 100 kinds of wine to pair with. This restaurant is currently taking reservations, and they also offer online ordering for pickup and delivery.
2. Storrowton Village Museum
Take a step back in time by visiting Storrowton Village Museum. Wander the gardens, attend a blacksmithing class, schedule a weekend museum tour, or schedule a wedding or other special event. The gift shop is open for limited hours at this time and is always open during your workshop, museum tour, and other public events. Storrowton Tavern is an authentic restaurant where you can stop for a meal or a dessert, and there's something on the menu for everyone. Tour time slots have limited capacity, so schedule your tour well in advance.
3. The Big E
Massachusetts is incredible in the fall, and there's no better place to experience it than at The Big E. This exposition is a tradition that dates back many years, offering entertainment, shopping, rides, animals, crafts, and parades. Encompassing all six New England states, this fair offers fun for everyone.
During the fair's off-season, you'll still be able to find something to do at the exposition center. Agricultural shows, car shows, drive-in movies, farmer's markets, trade shows, concerts, and more will keep your friends and family busy.
4. Cal's Wood-Fired Grill & Wine Bar
As one of the top restaurants in West Springfield, Cal's Wood-Fired Grill & Wine Bar is now open for in-house dining. They are currently taking reservations, but delivery and takeout are options as well.
The upscale atmosphere at Cal's is something everyone needs to experience. With daily drink specials and a complete children's menu, this is truly a restaurant the entire family can enjoy. If you're looking for a private dining experience for a special event, Cal's has an area that holds up to 60 people.
5. Drive-In Movies
Nothing says fun like a drive-in movie! Fiesta Shows will be set up in West Springfield on the Eastern States Grounds this Spring! There are double features each weekend that are family-friendly or for adults! They also have a special feature on June 12th where they will be showing the Florida Georgia Line, Nelly & Chase Rice concert!
Contact Us To Learn More
At the Greater Springfield Convention & Visitors Bureau, we are committed to helping locals and visitors find things to do in and around West Springfield. Contact us today at 413-787-1548 to speak with a local so you can learn more about what this great state has to offer.
Featured Image: Sean Pavone/Shutterstock