Yiddish Book Center, Hanukkah ideas
November 3, 2021

-

November 20, 2021
Hanukkah begins in November this year, so it's definitely not too early to shop now!
From unicorns to detectives, with plenty of latkes and even a bilingual Hanukkah story.
Menorahs, household items, book-related accessories, and other fun ideas.
Memory games, arts and crafts, musical menorahs, and more.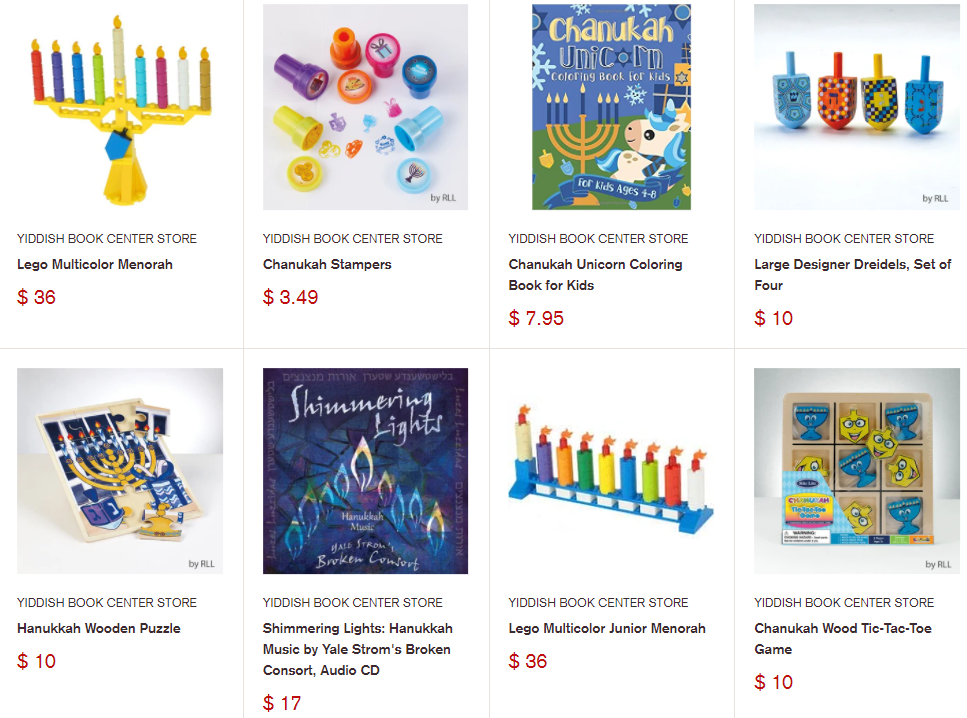 Stories for all ages, from board books to young adult.
Shop now for a great selection of Yiddish-related gifts for all ages.  
Place your online order by Sunday, November 21 to ensure standard delivery in the continental US during Hanukkah. (For expedited shipping, please place your order by phone.)
Questions? Contact us at: [email protected] or 413-256-4900, ext. 107.
Hanukkah 2021 will begin in the evening of Sunday, November 28 and ends in the evening of Monday, December 6.