The Big E!!
The Big E returns Sept. 15 through Oct. 1, 2023.
Music fans will enjoy top-name concerts at The Big E Arena, sponsored by Truly Hard Seltzer. Guests will be able to visit the Avenue of States, Storrowton Village Museum, shop, eat iconic fair foods, watch the new Big Parade, ride the rides and much more.
SHOP 'TIL YOU DROP
Only at The Big E can you go home with a set of steak knives, a hot tub, a sweater made from Alpaca fiber and maybe even a tractor. With everything you could ever want all in one place, it's better than any mall in the world!
GET YOUR "AG" ON!
Agriculture is one of Eastern States Exposition's oldest traditions and Farm-A-Rama is the heart of agriculture during The Big E. Visit the chick hatchery, pet a goat, learn about the secret life of bees and all things farm in the Stroh Building.
GO BACK IN TIME
See how 19th century New Englanders lived and worked at Storrowton Village.
Click here for a schedule of all this year's Events.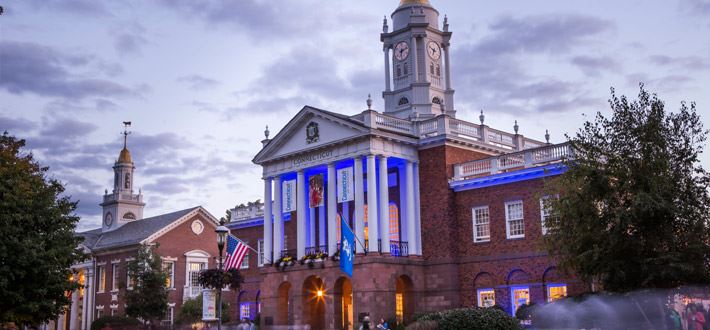 Gates: 8am Avenue of States: 10am – 9pm
Storrowton Village: 10am – 9pm
Most Exhibits & Buildings: 10am – 10pm
Midway: Sunday – Thursday, 11am – 10pm; Friday, 10am-11pm; Saturday, 10am – 11pm
Craft Common: 10am – 10pm
Agricultural Events: Agricultural activities begin early in the morning and are open to the public in the Mallary Complex.
GENERAL ADMISSION
All prices are subject to change. Advance purchase admission ticket will be accepted for admission any day. Midway rides, exhibits, games and admission to paid concerts at the arena are not included with a general admission ticket.
Please note that no weapons are allowed on the grounds. Metal detectors are in use at every entrance gate to the fairgrounds. Bags are subject to search at gates.