Norman Rockwell Museum, Exhibit
February 2
|
Recurring Event
(See all)
An event every week that begins at 12:00 am on Sunday, Thursday, Friday and Saturday, repeating until February 26, 2023
Eloise & More: The Art of Hilary Knight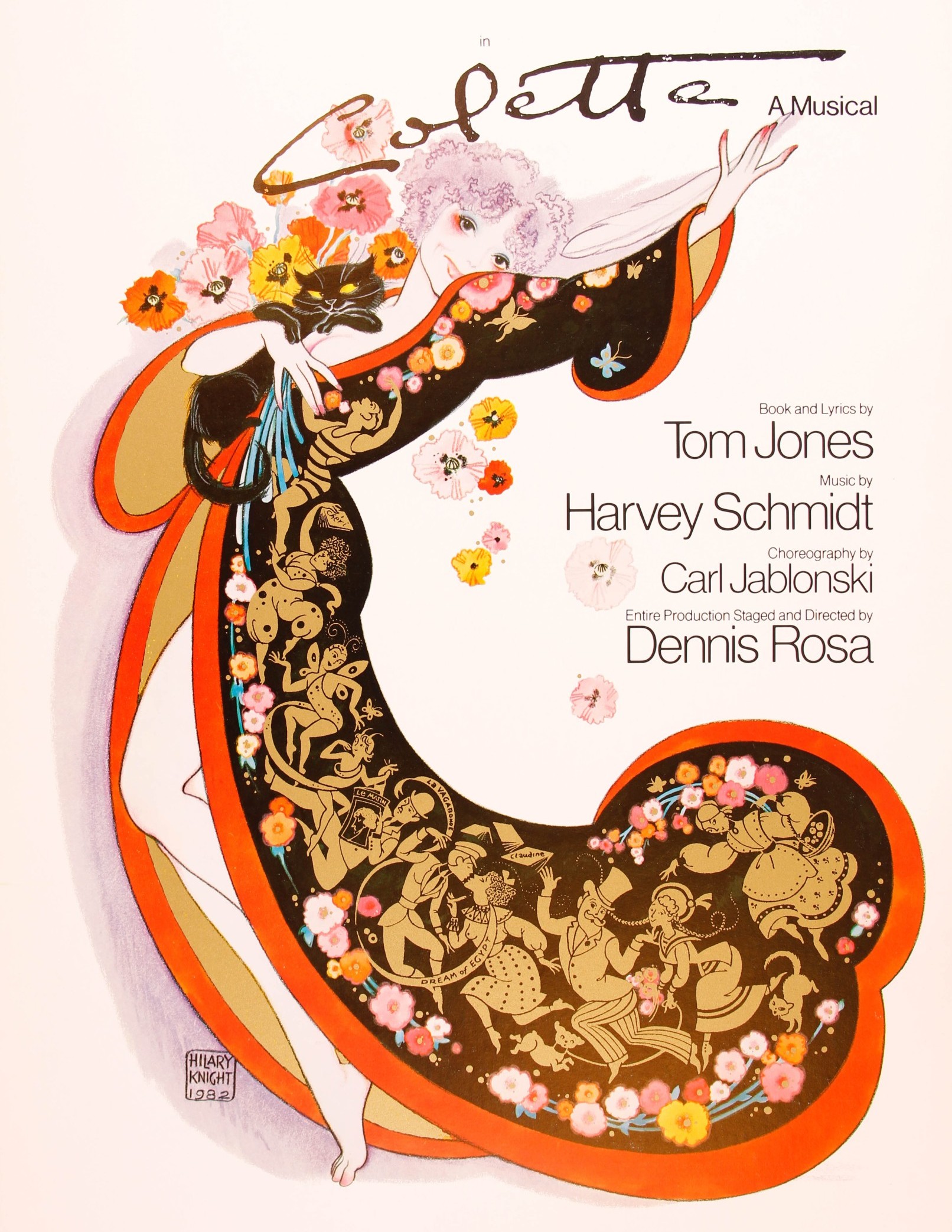 You're invited to a season of fun… 
Art You'll Adore. Discover the joy and whimsy of Hilary Knight's illustrations from Eloise to Broadway, to the runway. More about the exhibition… 
ELOISE: This exhibition featuring original art, manuscripts, sketches, photographs, music, videos and more will pay homage to the sprightly six-year-old.  Much of the work on view has rarely been seen, including trial Eloise drawings, previously unpublished drawings from Eloise in Paris, and a once-stolen Eloise portrait from the Plaza Hotel.
& MORE:   Also on view: Knight's early advertising assignments; magazine illustrations; merchandising sketches; concept art and posters for Broadway musicals; fashion designs; personal photos; sketches, concept art, and artworks from several other books he illustrated and/or wrote.
through March 12, 2023.
Norman Rockwell Drawings, 1914-1976 EXTENDED through March 26, 2023
A special exhibition featuring rarely seen Norman Rockwell drawings and preliminary studies from his six-decade career and coinciding with the release of Norman Rockwell: Drawings, 1911-1976, a new book of the same title, by Abbeville Press written by Museum curators Stephanie Haboush Plunkett and Jesse Kowalski. Though best known for his painted magazine covers and illustrations for stories, books, and advertisements, Norman Rockwell was also a prolific and masterful draftsman who utilized drawing as an essential underpinning of his art. Select drawings by Rockwell's teachers, predecessors, and contemporaries will also be included, from the Museum's American Illustration collection.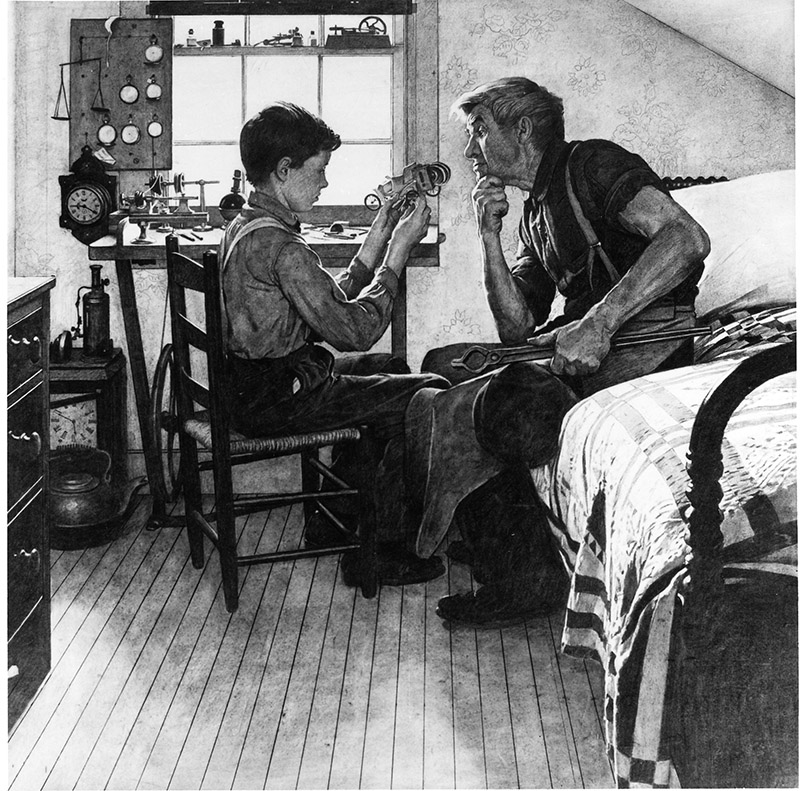 The Boy Who Put the World on Wheels, 1952
Advertisement illustration for the Ford Motor Company in 1952
graphite on paper
Collection of the Norman Rockwell Museum
NEW
Nora Krug: Belonging
March 18 through June 18, 2023
Award-winning artist Nora Krug's powerful graphic memoir, Belonging: A German Reckons With History and Home, and her most recent book publication, an illustrated edition of Yale historian Timothy Snyder's On Tyranny: Twenty Lessons from the Twentieth Century, will be the focus of an exhibition at Norman Rockwell Museum from March 19 through June 18, 2023. Each book takes inspiration from the artist's personal experiences as well as the events of history through engagement with deep topical research, museum artifacts and flea market finds, vintage photography, oral histories, and personal conversations, with the goal of trying to understand, reckon with, and depict the past in order to take something revelatory and useful away from it. Works from five other illustrated graphic novels will be features, as will the artist's editorial work for the Los Angeles Times focusing on the human toll of the war in Ukraine.
More than 200 original drawings and paintings will be on view, as well as historical artifacts, letters, photographs, and toys that inspired the artist's work. Using text and images to tell a narrative story, graphic novels are are long form comics that have become popular throughout the world, as they engage readers with a wide range of subjects. Whether fictional or true to life, they are meaningful launch pads for further discovery, discussion, and research, for personal enjoyment and in educational settings. Stephanie Haboush Plunkett, chief curator of the exhibition remarks that "Krug's fresh approach to visual offers illuminates the power of published art and inspires new ways of seeing and understanding our world."
Hours
Mon,Tues,Thurs,Fri: 10am-4pm
Sat-Sun: 10am-5pm
Norman Rockwell's Life & Art GuidedTours
Daily, (except Wednesdays; closed) 
Tour & talk with a Museum docent; 30 min.  $10 per person in addition to admission, space is limited, reservations highly encouraged. See daily schedule at NRM.org/events