Curators in Conversation: Opening event for Leo Lionni exhibition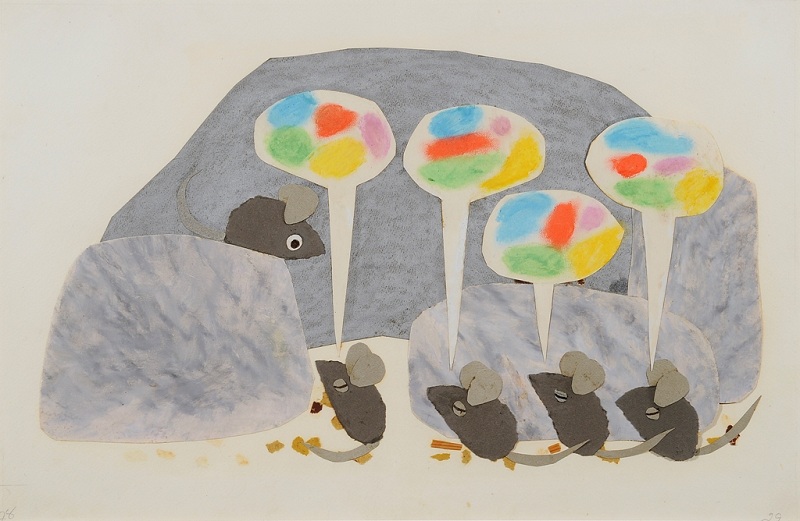 Join the exhibition curators and special guests in conversation about Leo Lionni and Norman
Rockwell Museum's new retrospective of his art and design.
The opening panel features commentary by guest co-curators Steven Heller, a noted author and illustration and design historian; Leonard S. Marcus, one of the world's foremost authorities on children's books and the illustrators and authors who create them; and special guest Annie Lionni, the artist's granddaughter and steward of Lionni's art and legacy. The panel will be chaired by Stephanie Haboush Plunkett, Deputy Director and Chief Curator at the Norman Rockwell Museum.
Not-yet a Member? Consider joining today to attend the Member Preview and Reception following the panel discussion. Become a member!
Between Worlds: The Art and Design of Leo Lionni is the first major American retrospective dedicated to the art and design work of groundbreaking modernist designer and children's book illustrator Leo Lionni (1910-1999). As the old distinction between fine and applied art came up for lively reconsideration after the Second World War, Leo Lionni emerged as one of the international design community's indispensable pathfinders and bridge-builders. Idealistic and globally minded, Lionni viewed pithy, smart, deceptively simple graphic design as a worthy contribution to the post-war effort to reassert democratic values and establish a visual language to unite people across generations and cultural boundaries.
Lionni pursued his creative vision across several related domains, each of which will be explored in depth in this exhibition and opening panel discussion, including graphic design and advertising art; his art direction at Fortune and Print magazines; the creation of forty children's picture books; and personal works inspired by nature including printmaking, photography, drawing, painting, and sculpture.  LEARN MORE