Eastern States Exposition, Hooplandia!
Greater Springfield, Massachusetts is the birthplace of basketball. And now it will be the birthplace of an extraordinary new event to celebrate one of the great games on planet Earth. It is GAME ON for HOOPLANDIA, the largest 3×3 basketball competition and celebration on the East Coast – June 23-25, 2023 and hosted by Eastern States Exposition and the Naismith Memorial Basketball Hall of Fame.
The event will feature hundreds of games for thousands of players of all ages and playing abilities, with divisions for young girls, boys, women, men, high school elite, college elite, pro-am, OGs, wheelchair, Wounded Warrior, Special Olympians, veterans, first responders and more. Other exciting features:
70+ outdoor blacktop courts will be placed throughout the roadway and parking lot network of Eastern States Exposition fairgrounds in West Springfield.
Slam-Dunk, 3-Point, Free Throw, Dribble Course, Vertical Jump and Full Court Shot skills competitions.
Themed State Courts for all six New England states.
Featured "Showcase Games" will be held on new court surfaces in the historic Eastern States Coliseum and on the Court of Dreams, the center court of the Naismith Memorial Basketball Hall of Fame.
A festival environment throughout the weekend with food, music, entertainment and family activities.
Free to attend as spectator.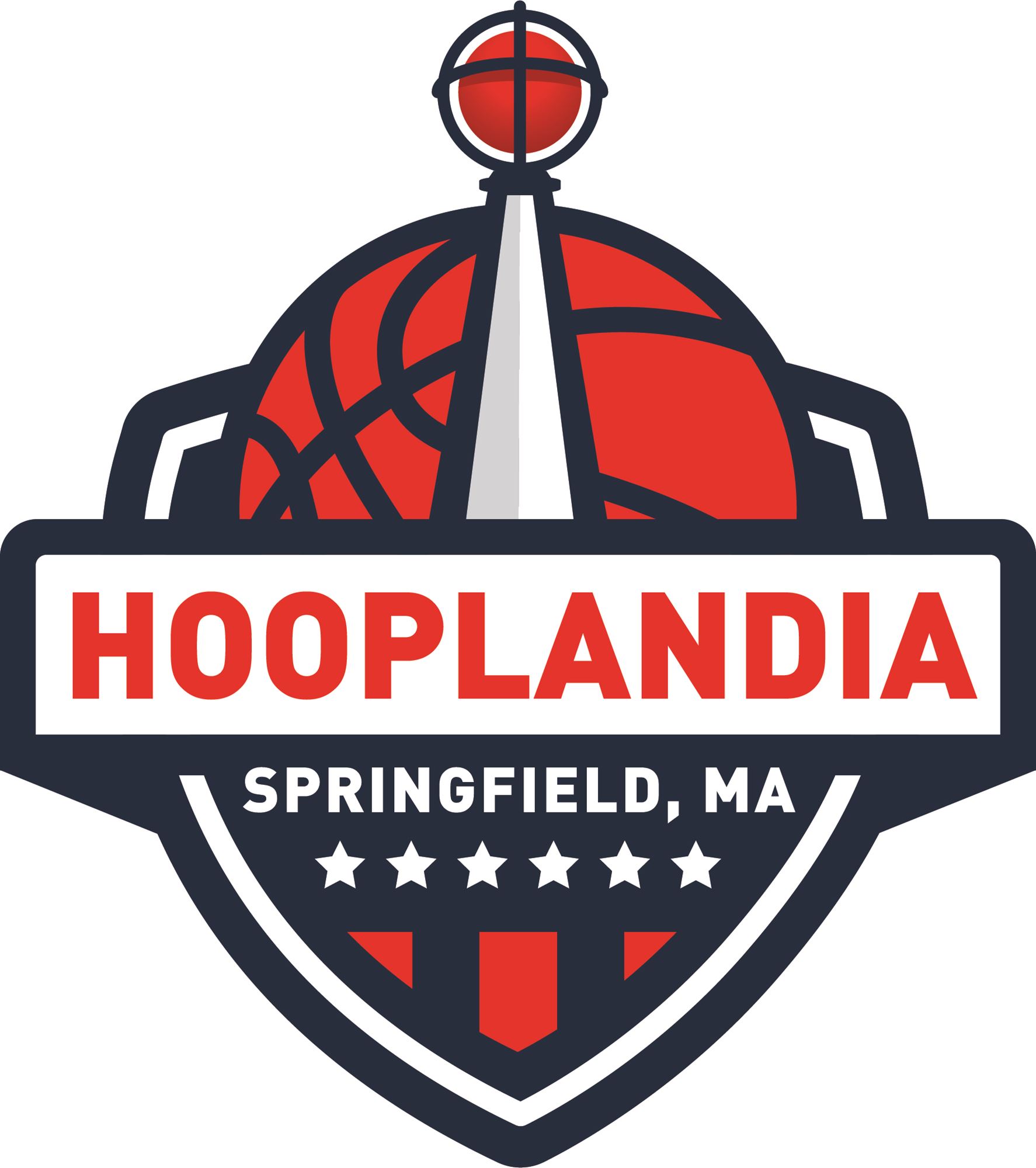 Want to get involved?
Stay up to date on all things Hooplandia by following @hooplandia on Instagram and @HooplandiaNation on Facebook!