Deerfield Memorial Hall Museum, Open
Come explore the museum's 19 rooms of art, culture and history! We are located in the village of Deerfield, Massachusetts, but as the earliest historical society in the region, people from throughout Franklin County—as well as Hampshire and Hampden counties—entrusted their family stories to the Pocumtuck Valley Memorial Association. From fossils of dinosaur tracks to 20th century artifacts, this extraordinary collection continues to be enhanced by both donations and purchases.
SPECIAL EXHIBITS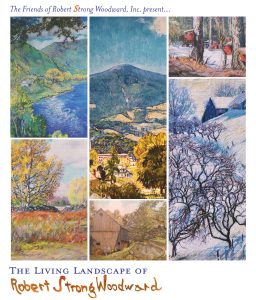 September 14–October 31
The Living Landscape of Robert Strong Woodward
on view in the Music Gallery, presented by the Friends of Robert Strong Woodward
Memorial Hall Museum is now open Tuesday through Sunday (closed Mondays), 11 am to 4:30 pm.

Admission is $6 for adults; $3 for youth and students 6-21. The museum is also open by appointment or for school groups; please call 413-774-7476 ext 100 if you would like to schedule a group tour. Learn more about Memorial Hall Museum here.
The Indian House Children's Museum will be open weekends August through Columbus Day, 11:30 am to 4:30 pm. The first floor is open for hands-on activities. Learn more here.  Admission is a choice on the Memorial Hall Single Building ticket. All others: $6 for adults; $3 for students (ages 13-21); children 12 and under are free. The door is kept locked, please ring bell for admission.
The PVMA Library is open Tuesday through Friday. Hours are 9 am to 12 noon, and 1 pm to 5 pm, closed most holidays.