FREE SUMMER ADMISSION FOR CT. KIDS!
Continuing through September 3, all Connecticut youth aged 18 and younger, plus up to one accompanying adult (residency verification required), can explore the Connecticut Science Center for FREE, thanks to the Connecticut Summer at the Museum program. Now in its third year, this program allows Connecticut youth to explore museums and attractions statewide, free of charge. After your visit, upgrade your ticket to a Membership to ensure your adventures can continue for an entire year. This allows you continued free access to the Science Center and unlocks our incredible list of local reciprocal venues for you to explore during select months of the year. Tickets MUST be reserved online in advance of your visit.
July 1 through September 3
Online tickets are required in advance of the visit. Walk-up tickets are extremely limited and not guaranteed.
FREE admission is for Connecticut children ages 18 and under, plus ONE accompanying adult (19+).
Additional adults and/or non-Connecticut visitors can purchase tickets online at the regular admission rates.
Verification of Connecticut residency is required. All visitors using CT Summer at the Museum tickets MUST HAVE A PHOTO ID.
Schools, Camps, Daycares, and other similar group programs are NOT eligible for this promotion. Reduced-price group admission tickets can be purchased by contacting our Group Sales office.
Every Friday, Saturday & Sunday in August
Based on the world of Nintendo's Mario games, the film invites audiences into a vibrant, thrilling new universe unlike any created before in an action-packed, exuberant cinematic comedy event. While working underground to fix a water main, Brooklyn plumbers Mario and brother Luigi are transported down a mysterious pipe and wander into a magical new world. Through their journey, we meet a cast of familiar, lovable characters voiced by an extraordinary comedic cast. The Super Mario Bros. Movie takes what millions of gamers worldwide have loved for thirty-five years and levels it up to a new and breathtaking cinematic experience.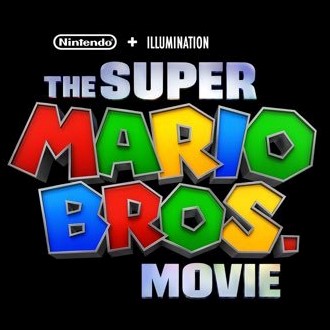 Are you looking for a sweet treat after exploring the wonders of science at the Connecticut Science Center? Well, you're in luck because Blue Chip Creamery is now scooping up its delicious flavors right here! After a day of hands-on fun and exploration, you can now enjoy a scoop (or two or three!) of their famous ice cream. Blue Chip Creamery has been known for its premium ice cream and signature Chillwiches since 2017, crafted using only the freshest ingredients to create unique combinations that will leave your taste buds begging for more. So next time you visit the Connecticut Science Center, don't forget to swing by the Blue Chip Creamery stand for a scoop of pure bliss. You might discover a new favorite flavor that will make your day even sweeter!
UNDER THE CANOPY – NEW EXHIBITION
Travel to the most diverse ecosystem on the planet at the Connecticut Science Center! Under the Canopy is an immersive and interactive exhibition introducing you to the fascinating world of rainforests. Learn about the rainforest's unique plants and ecology as you encounter live animals that call these fantastic habitats home, including a sloth, boa constrictor, red-footed tortoise, and more. Uncover some of the biggest threats facing rainforests today through interactive discovery stations, dynamic displays, and engaging programming. Under the Canopy will leave you with knowledge and actions you can take—from choosing the best coffee to growing the right garden plants—to become an advocate for conservation and support healthier rainforest ecosystems.
Included with the purchase of General Admission or a Connecticut Science Center Membership.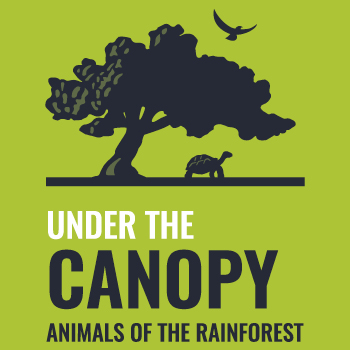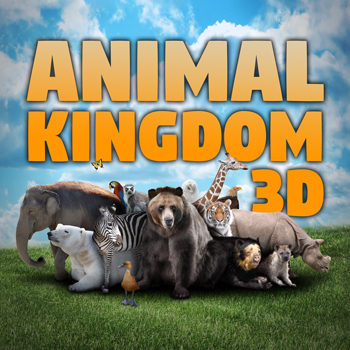 A new Giant Screen movie is stampeding into our theater!
Animal Kingdom (3D) is a stunning exploration of what makes our natural world so spectacular. An educational journey from A-Z, the film introduces audiences to animals from all over the world; and explores how we can help protect them. Across frozen snowy forests, under the scorching African Sun, and into the darkest depths of the ocean, the film explores why animals are the way they are and answer the simple but essential questions that form the basis of our knowledge about the Animal Kingdom.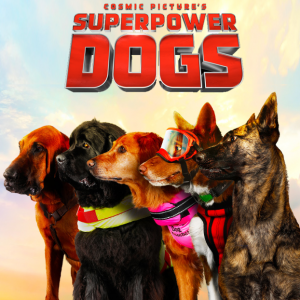 Join the adventure and experience the life-saving superpowers and extraordinary bravery of some of the world's most amazing dogs. In this inspiring true story, our best friends are also real-life superheroes. Journey around the globe to meet remarkable dogs who save lives and discover the powerful bond they share with their human partners. Follow the journey as we discover the incredible abilities of dogs and the astonishing science behind their superpowers; we'll never look at our best friends the same way again!