Upcoming Events In Western Mass
We strive to post the most current and accurate event information but changes and cancellations do occur so please check the official event website to confirm all details.
When you think back to some of your favorite childhood moments, very few of them probably happened when you were sitting at home watching TV. Instead, your most poignant memories probably revolve around that time you ended up with the home run ball at a baseball game, and the crowd cheered and you felt like a rock star, or at least like Babe Ruth.
Or maybe it was that time your family attended The Big E together and your dad bought you cotton candy and let you get all sticky-faced, and you watched your mom beat the midway games, and you felt like your heart was going to overflow with contentment and happiness.
In Western Massachusetts, events bring us together to celebrate our successes and recollect on our heritage. We've put together a list of some of the top yearly events in Massachusetts, things we and our local friends love doing to feel connected to our area and our community.
Top Yearly Western Massachusetts Events
Because of the beautiful area where we live, there are distinct Western Massachusetts-specific events that take place in each and every season. From leaf peeping in the fall to river rafting in the spring to skiing in the winter, you can find a wide range of things to do throughout the year, and some of our local events reflect the joyous beauty of our seasons.
Top Western Massachusetts Events for Spring
Springfield Annual Pancake Breakfast
Does anything scream "neighborly get-together more than a pancake breakfast? If your mouth is already watering over the thought of fluffy, buttery, syrupy goodness, you're not going to want to miss the Springfield Annual Pancake Breakfast, typically hosted in May in downtown Springfield.
Bring your appetite, because it's billed as the World's Largest Pancake Breakfast, and be ready to feast on both good food and friendly conversation.
Paradise City Arts Festival (Northampton)
This Paradise City Arts Festival is ranked among the best in the country, and includes exhibits from more than 250 artists in all mediums. Artists flock to Western Massachusetts from around the country to be part of this visually dazzling display.
Come out to enjoy the weather that's not quite summer, not quite spring, and stay to buy way too much from the vast selection of contemporary art pieces on display.
Brimfield Outdoor Antique Show
With spring in the air, you'll want to get out and enjoy the largest outdoor antique and collectible show in the country. The Brimfield Outdoor Antique Show features over 5000 dealers throughout the quaint country town of Brimfield. And once is never enough – they do this in July and September, too!
Top Western Massachusetts Events for Summer
Baseball Season Opening Night
Baseball is the quintessential American pastime, and there's really nothing that can top the nostalgia of being present on opening night.
The Westfield Starfires and Valley Blue Sox will kick off their seasons right at the start of the summer, and both promise to bring plenty of excitement to the community. Be sure you arrive ahead of gametime to root, root, root for the home team.
Yankee Candle Christmas in July
We love the unforgettable scents of the holiday season. Fir and balsam, spicy gingerbread, warm apple cider – the list could go on and on.
So naturally, Christmas in July is a must. At the flagship Yankee Candle Village, you can enjoy the holiday season, snap selfies with Santa (who might have traded in his traditional red velvet for a more relaxed Hawaiian shirt vibe) and enjoy crafting with Mrs. Claus.
It's just what you need to get a little dose of holiday spirit and deal with the fact that you probably won't be decorating your tree for at least a couple more months.
Basketball Hall of Fame Enshrinement
Meet Basketball's best in the birthplace of the sport! Each summer, the Naismith Memorial Basketball Hall of Fame enshrines the best in the sport in Springfield. Rub elbows with the greatest to play the game and save time for a tour of the Hoop Hall.
Top Western Massachusetts Events for Fall
The Big E
Would this even be a reliable listing of Western Massachusetts events if The Big E weren't included? The community gathering, more formally known as the Eastern States Exposition, is the biggest and best county fair you could imagine.
Every fall, The Big E brings together amazing food, parades, musical entertainment, agricultural exhibitions, car shows and more. There's so much to see, do and taste – you'll need more than one day to fully enjoy all The Big E has to offer.
Six Flags New England's Fright Fest
Each autumn, Six Flags New England transforms into a fright-filled funzone for teens and adults. You'll find scary shows, walk-through attractions and thrill rides that make the most of the season.
Top Western Massachusetts Events for Winter
Springfield Thunderbirds
The Springfield Thunderbirds are a professional ice hockey team in the American Hockey League affiliated with the National Hockey League's St. Louis Blues. Based in Springfield, Massachusetts, the Thunderbirds play their home games at the MassMutual Center.
Springfield, Parade of the Big Balloons
Can't quite make it to New York City for the Thanksgiving parade? We've got you covered, with the Parade of the Big Balloons in downtown Springfield.
Enjoy bands, community gatherings and balloons that represent the best Western Mass has to offer – our favorite is definitely the 75-foot Cat in the Hat balloon.
Bright Nights at Forest Park
Holiday memories are made at Bright Nights at Forest Park. It's just not the holiday season until you've driven through this holiday lighting extravaganza! Look for Santa's Magical Forest, Dinosaur World and Seuss Land – it'll become an annual tradition after the first mile.
Holyoke St. Patrick's Day Parade
Run, walk or float over to the Holyoke St. Patrick's Day Parade. This celebration of Irish heritage brings more than 400,000 guests to the community for a parade, music, food and fun.
It also includes traditional performances by the Holyoke Caledonian Pipe Band and the Road Race, Western New England's largest race (featuring a 10k, a 2 mile walk and a Kids Fun Run).
Community events help us to celebrate what we have in common – a love of the arts, of sport, of nature. The human connection these events create is so important to both mental and physical well-being.
If you'd like to learn more about these community events and dozens of others coming up in Western Mass, or about the top yearly events in Massachusetts, check out our Events listings and customize a schedule just for you. Or, contact us, and let our team of knowledgeable locals help you prepare for a fun and unforgettable Western Mass adventure.

The Log Cabin, Thanksgiving To Go
November 17, 2020

-

November 24, 2020
WE'VE GOT YOU COVERED THIS HOLIDAY SEASON! Let us do the cooking so you can enjoy your holiday!
Menu includes: Baby Greens Salad with House Vinaigrette, Pasta Salad with Almonds and Craisins, Traditional Roast Turkey (14 – 16 lbs), Soft Rolls and Butter , Gravy, Herb Bread Stuffing, Green Bean Casserole, Cranberry Sauce, Mashed Potatoes, Butternut Squash, Winterberry Cobbler with Whipped Cream.
CALL 413-535-5077 to place your order!
Large: (serves 8-10) $189 + TAX (Wednesday pick up, turkey will be raw)
$199+ TAX (Thursday pick up, turkey cooked)
Small: (serves 4-6) $119+ TAX (Wed or Thurs pick up, 4.5 lbs of sliced turkey breast)
Pick-ups are at the Log Cabin.
*No substitutions. Heating instructions will be included. Orders must be submitted by 5:00pm on Tuesday, November 24, 2020.
*Discounts and gift cards are not valid with this offer.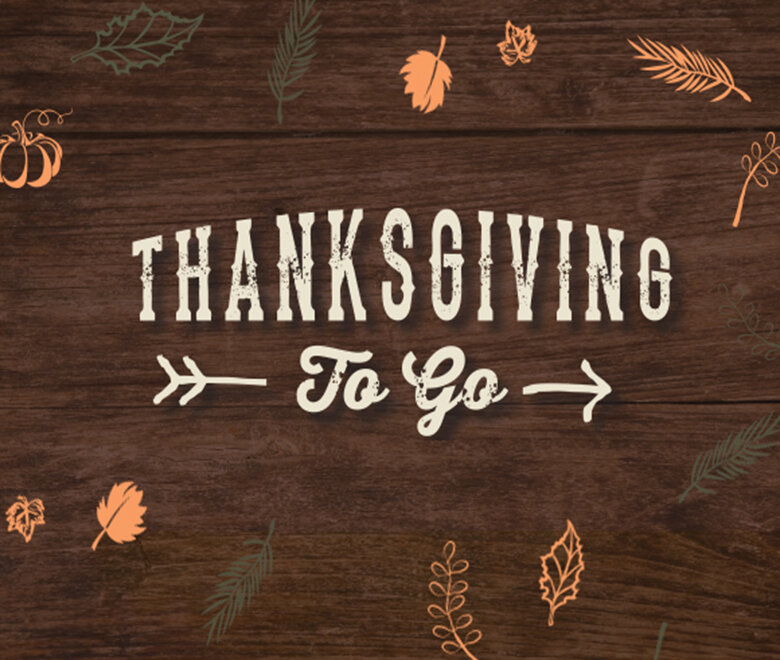 Leave the cooking to us and enjoy an amazing dinner complete with:
SIT DOWN DINNER TO INCLUDE
Popovers , garlic rolls and sweet breads
Hearty New England relish platter: deviled eggs, vegetables, assorted olives , marinated tomato and mozzarella horseradish cheddar cheese, shaved prosciutto, relish and crackers
FIRST COURSE:
Fall roasted squash soup, Family style marinated shrimp with broccoli and kale slaw
SECOND COURSE:
Harvest chop chop salad & Caesar salad with herb polenta croutons
GUEST ENTREE CHOICE:
Wine served with dinner (red or white house wines)
Traditional Thanksgiving Turkey Dinner all white meat, herb stuffing, gravy, cranberry sauce
Cider House Pork Chops butcher twin cut grilled chops with an orchard apple sauce
Classic Chicken Francaise pan seared served with a lemon picatta wine sauce
Sesame Salmon oven roasted with sweet maple teriyaki glaze
Boston stuffed scrod ritz crumb seafood stuffing topped scrod with a rich lobster sauce
Filet mignon char broiled 8oz filet topped with mushroom duxelle and maderia wine demi glaze
Black Angus Prime Rib slow roasted herb rubbed served with pan dripping au jus
Plant based Thanksgiving Casserole with sage seitan & sweet potato
SIDES:
All entrees served with red skin mashed potato and buttered hericot verts,
Family Style Sides to include: roasted fall root vegetable, green bean casserole, herb bread stuffing, honey glazed carrots, sage country style gravy & cranberry sauce
Dessert:
To Include family style fresh baked pumpkin, pecan and apple pie. Individual trio of creme brulee cheese cake, tuxedo mousse cake and carrot cupcake
Thursday, November 26th, 2020 seatings begin at 11:30.
$49 for adults, $20 for kids 4–12, free for kids 3 years and younger
(plus tax & gratuities)
Two Great Locations!  One Amazing menu! Thursday, November 26th, 2020 seatings begin at 11:30am
at both the Log Cabin and the Delaney House. 
The Delaney House is accepting reservations for any size party.
The Log Cabin is accepting reservations for parties of 4 or more guests.
Per the Governor's ordinace table sizes are restricted to 6 people. When making reservations for a party large than 6 people please make multiple reservations under the same name.