Join the Connecticut Science Center and Athena's Warriors, a 4-H FIRST Robotics Team, for an exciting hands-on two-day Robotics Workshop. Children in grades 4-8 can experience two days of hands-on programming integrating science, technology, engineering, art, and math. From creating origami to building actual robots, participants will explore art and design, robotics, coding, and digital fabrication.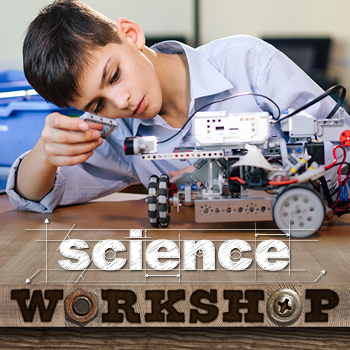 Price: $20/General Admission | $15/Members
Sessions: August 14 & 15 OR August 16 & 17 | This is a TWO-DAY Workshop
Time: 9AM–3PM each day
Ages: Kids in Grades 4-8
Please note, you are selecting either August 14 & 15 OR August 16 & 17, this is a two-day workshop.