Bounce! Trampoline Sports, OPEN!
It's never a bad time for fun! Visit us at Bounce Family Entertainment for laser tag activities, trampoline activities, arcade games, and more.
Jump 'n Glow nights at Bounce! where everything inside of Bounce glows in the dark thanks to lasers and black lighting! The result is an exciting atmosphere with rockin' music and even glow in the dark dodge balls. All Bouncers pay adult Bounce rate for this activity. Reservations are available online:
Sat, March 19, 7pm – 10pm.  Experience a black light atmosphere for only $22.00 for any two hours. All ages are welcome.
Open Bounce!® time is where you get to experience the fun of bouncing and jumping to your heart's content on all our trampoline courts, including our spectacular main court, 3 slam dunk basketball lanes, 2 giant foam pits, 2 dodgeball courts, 2 BOUNCE! Xtreme areas and Ninja/obstacle courses that will challenge all ages.  Our trampoline courts are available to anyone who can jump, bounce, and flip, all under the supervision of our referee/ monitors.
Sun, March 20, 10:30am – 7:00pm
We offer tons of fun for the families of Springfield, MA. Our indoor trampoline park also includes an arcade and laser tag maze. For the toddlers and tots, we have created designated jumping areas and foam pits. No worries about older kids jumping in their way!
Come play today!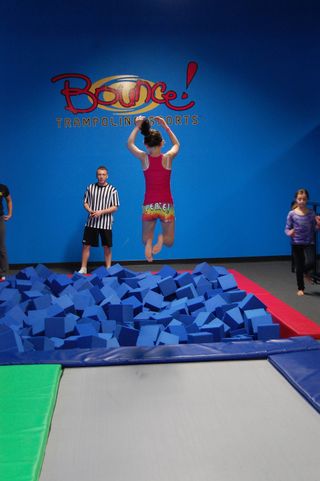 Have a little toddler that can't stop bouncing? Come and Play with us Saturday morning! Toddler Time – 9:00am-10:30am-Ages 6 and under.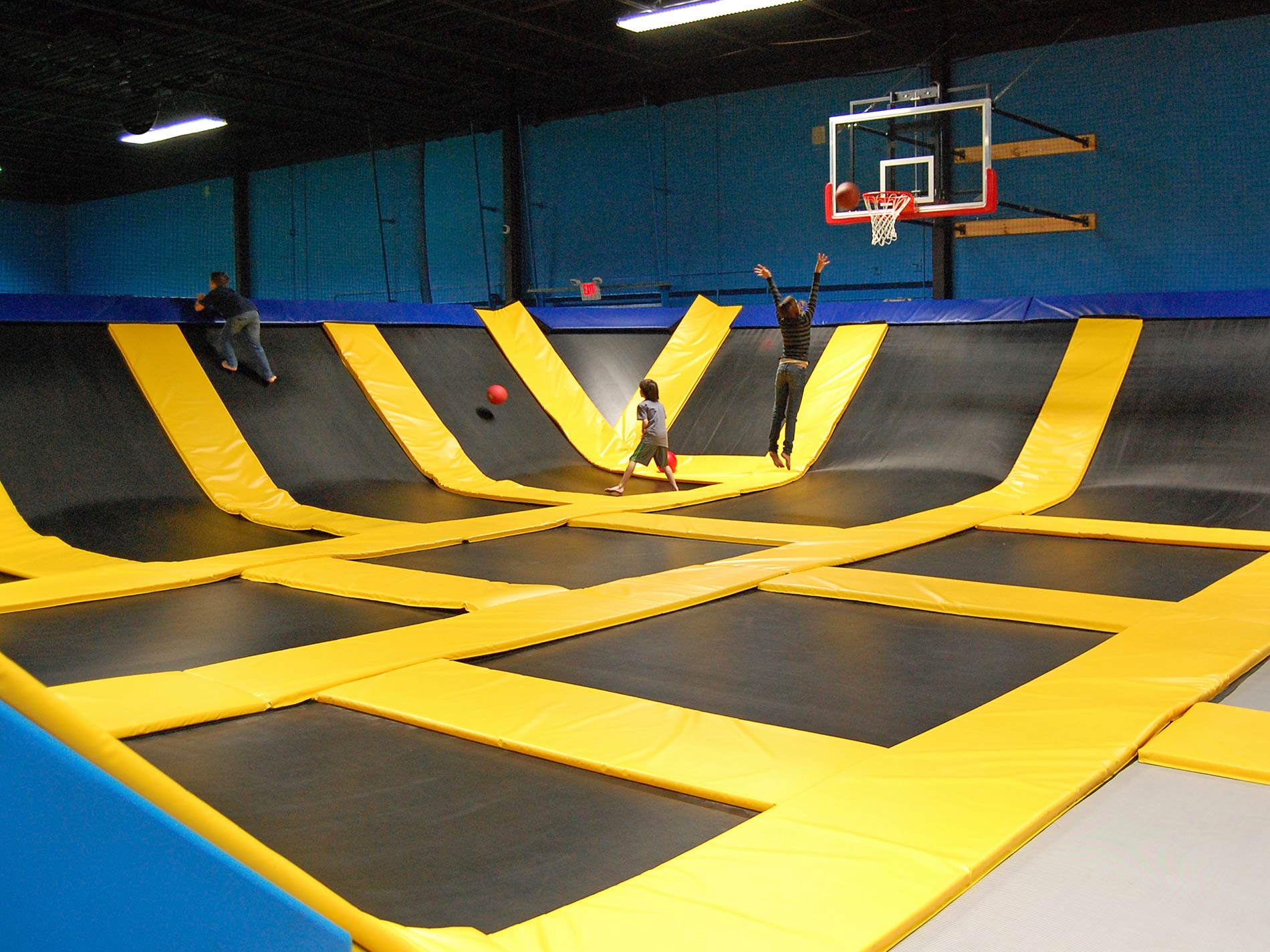 THE BOUNCE! FACILITY INCLUDES:
Laser tag arena-NEW and now open!
Large Main court
2 Dodgeball Courts
3 Slam Dunk Basketball courts including a lower court for our younger jumpers
2 Trampoline-to-foam pit jumping areas
Dedicated toddler/youth areas for children ages 5 and under
2 BOUNCE! Xtreme areas to test your agility and strength through various obstacles
24 Game Arcade with redemption prizes available
2 Virtual Reality Booths with over 20 Games to choose from
Party rooms for birthday party celebrations and other group gatherings for up to 50 guests with larger groups available and exclusive use options.
Snack bar and healthy-choice vending machines
Free Wi-Fi
Please visit our website www.bouncespringfield.com for pricing details. Walk-ins are welcome or you can make a reservation on line if you prefer.